Carter's Valley Used Auto Parts
Let Scott Waterman or his sales team help you find the right part at the right price today!
We Have a Nice Selection of Used Auto and Light Truck Parts
We recently upgraded our computer systems to use computerized inventory and instant part locating software.
We also have nationwide parts lookup.
If we don't have it we can find it for you at a reasonable price.
Vehicle pick up and delivery is also available.
We buy your old vehicles.
Search using your VIN for EXACT part match
Search Our Current Inventory by Text
Search Our Current Inventory by Images
Select up to 6 parts for a vehicle
Buscar nuestro inventario actual en español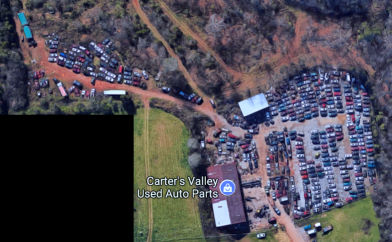 We are located near North Kingsport TN off Lynn Garden Drive
Close to Weber City VA and Gate City VA.
Get Driving Directions Here